Top Rated Locksmiths Fitzroy
Premium locksmith service in Fitzroy
Looking for trusted and professional locksmith services in Fitzroy? Call Fitzroy Locksmiths today.
Need Affordable & Trusted Locksmiths Fitzroy?
We Provide Superior Locksmith Service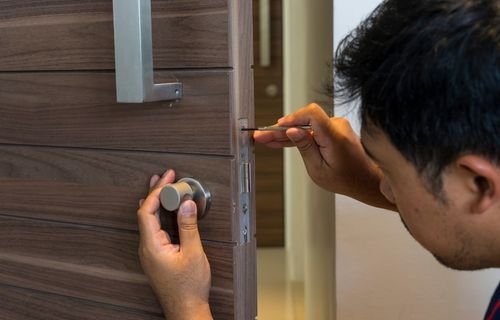 If you're looking to hire residential locksmiths in Fitzroy, you can rely on us to provide a professional and affordable service. We can help you with a range of services, including existing locks repair, broken key repair, gate locks repair, lock replacement, key cutting, security door locks installation, window locks,master key systems and security advice. We understand how important it is to feel safe in your own home, and we will do everything we can to help you feel secure. Contact us today to find out more about our professional service.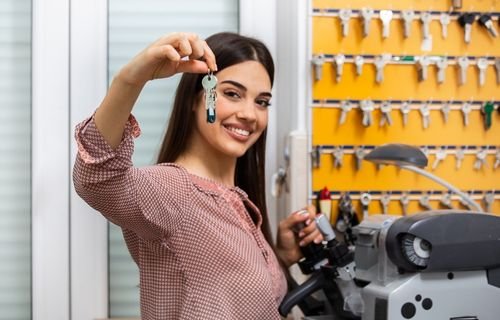 We are a commercial locksmith that provides a vast array of commercial locksmith services to businesses in the Fitzroy area. We can help you with replacing locks and all your locksmith needs, including: –
Commercial lock installation
Commercial lock repair
Commercial lock rekey
Commercial lock replacement
Commercial lock upgrade
Commercial mailbox locks
Commercial door locks
Commercial security camera installation
Commercial security system installation
Commercial keyless entry system installation Commercial master key system
And even more! If you need help with any of your commercial locksmith needs, please don't hesitate to call our excellent customer service. We would be happy to help you.
We offer a 24/7 car key replacement service with a fast response time. We can also replace car keys that have been lost or stolen. If you need a car key replacement in Fitzroy, call us today. We can help you get a new car key quickly and easily.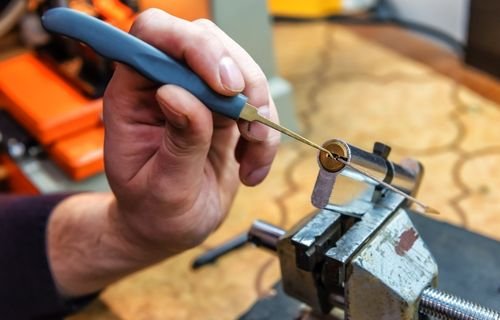 If you're looking for an automotive locksmith, look no further! Locksmith Fitzroy offers a wide range of services for car owners, including:
Opening car doors

Unlocking car trunks

Replacing lost car keys

Programming car keys

Installing car alarms

Repairing car locks.
We have a team of experienced and qualified automotive locksmiths who can help you with any car-related problem you may have. We're available 24/7, so don't hesitate to call us if you need help!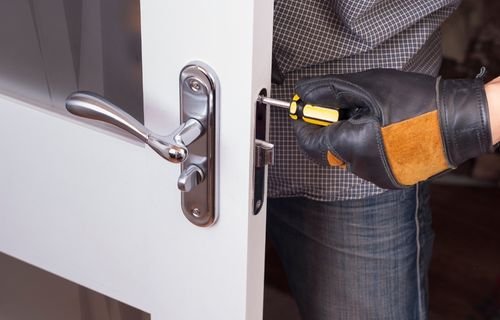 If you are in need of an emergency locksmith in Fitzroy then look no further than Locksmith Fitzroy. We offer 24-hour emergency service 7 days a week. We can help you with locking out lost keys, new locks and more. We are a family-run business and have been providing a professional locksmith service to Fitzroy and the surrounding areas over the years.
To Get The Best Locksmith Service In Fitzroy
Reasons why customers should select Local Fitzroy Locksmiths
There are a few reasons why customers should choose Local Melbourne Locksmiths, some of which include: 
1) We are a local, Melbourne-based business, meaning we are familiar with the area and can provide a quick and reliable service.
 2) We have a large team of experienced locksmiths, so we can provide a service for any locksmith's needs. 
3) We offer a 24/7 emergency service, meaning we are always available when you need us.
 4) We offer a competitive price, meaning you can get a high-quality service without breaking the bank.
Fitzroy is an inner-city suburb in Melbourne, Victoria, Australia, 3 km (1.9 mi) north-east of Melbourne's Central Business District, located within the City of Yarra local government area. Fitzroy recorded a population of 10,431 at the 2021 census.
Planned as Melbourne's first suburb in 1839, it later became one of the city's first areas to gain municipal status, in 1858. It occupies Melbourne's smallest and most densely populated area outside the CBD, just 100 ha.
Fitzroy is known as a cultural hub, particularly for its live music scene and street art, and is the main home of the Melbourne Fringe Festival. Its commercial heart is Brunswick Street, one of Melbourne's major retail, culinary, and nightlife strips. Long associated with the working class, Fitzroy has undergone waves of urban renewal and gentrification since the 1980s and today is home to a wide variety of socio-economic groups, featuring both some of the most expensive rents in Melbourne and one of its largest public housing complexes, Atherton Gardens.
Its built environment is diverse and features some of the finest examples of Victorian era architecture in Melbourne. Much of the suburb is a historic preservation precinct, with many individual buildings and streetscapes covered by Heritage Overlays. The most recent changes to Fitzroy are mandated by the Melbourne 2030 Metropolitan Strategy, in which both Brunswick Street and nearby Smith Street are designated for redevelopment as Activity centres.
While the area's first recorded name is Ngár-go, the present-day suburb was named after Sir Charles Augustus FitzRoy, the Governor of New South Wales from 1846 to 1855. It is bordered by Alexandra Parade (north), Victoria Parade (south), Smith Street (east) and Nicholson Street.
Neighborhoods in Fitzroy, Victoria
Neighbourhood Coworking Fitzroy, Westgarth, Collingwood Neighbourhood House, Neighbourhood Wine, Jolimont, East End, Holden Street Neighbourhood House, The Neighbourhood Clinic - General Practice, Allied Health, Telehealth, CBD, Neighbourhood Justice Centre, Fitzroy Market, District Apartments, Fitzroy Town Hall, Neighborhood House, Fitzroy Gardens, Fitzroy Learning Network Inc., Department of Human Services, Collingwood, Burnside, Australian Neighbourhood Houses and Centres Association
Things To Do in Fitzroy, Victoria
Bus Stops in Fitzroy, Victoria to Z S Locksmiths
Bus Stop in Australian Catholic University/Victoria Pde Fitzroy, Victoria to Z S Locksmiths
Bus Stop in Brunswick St/Johnston St Fitzroy, Victoria to Z S Locksmiths
Bus Stop in Brunswick St/Alexandra Pde Fitzroy, Victoria to Z S Locksmiths
Bus Stop in Napier St/Johnston St Fitzroy, Victoria to Z S Locksmiths
Bus Stop in Smith St/Johnston St Fitzroy, Victoria to Z S Locksmiths
Bus Stop in Brunswick St/Johnston St Fitzroy, Victoria to Z S Locksmiths
Bus Stop in Smith St/Victoria Pde Fitzroy, Victoria to Z S Locksmiths
Bus Stop in Brunswick St/Gertrude St Fitzroy, Victoria to Z S Locksmiths
Bus Stop in Clarendon St Fitzroy, Victoria to Z S Locksmiths
Bus Stop in Nicholson St/Alexandra Pde Fitzroy, Victoria to Z S Locksmiths
Bus Stop in St Vincent's Hospital/Victoria Pde Fitzroy, Victoria to Z S Locksmiths
Bus Stop in Elgin St/Rathdowne St Fitzroy, Victoria to Z S Locksmiths
Driving Directions in Fitzroy, Victoria to Z S Locksmiths
Driving Directions from The Park Hotel Melbourne to Fitzroy, Victoria
Driving Directions from Park Hyatt Melbourne to Fitzroy, Victoria
Driving Directions from Hotel Grand Chancellor to Fitzroy, Victoria
Driving Directions from Mantra on Russell Melbourne to Fitzroy, Victoria
Driving Directions from ibis Melbourne Hotel & Apartments to Fitzroy, Victoria
Driving Directions from Grand Hyatt Melbourne to Fitzroy, Victoria
Driving Directions from The Victoria Hotel to Fitzroy, Victoria
Driving Directions from City East Motel to Fitzroy, Victoria
Driving Directions from Shot Tower Museum to Fitzroy, Victoria
Driving Directions from Mercure Welcome Melbourne to Fitzroy, Victoria
Driving Directions from Space Hotel to Fitzroy, Victoria
Driving Directions from Rydges Melbourne to Fitzroy, Victoria