Top Rated Locksmiths Hawthorn
Premium locksmith service in Hawthorn
Looking for trusted and professional locksmith services in Hawthorn? Call Hawthorn Locksmiths today.
Need Affordable & Trusted Locksmiths Hawthorn?
We Provide Superior Locksmith Service
If you're looking to hire residential locksmiths in Hawthorn, you can rely on us to provide a professional and affordable service. We can help you with a range of services, including existing locks repair, broken key repair, gate locks repair, lock replacement, key cutting, security door locks installation, window locks,master key systems and security advice. We understand how important it is to feel safe in your own home, and we will do everything we can to help you feel secure. Contact us today to find out more about our professional service.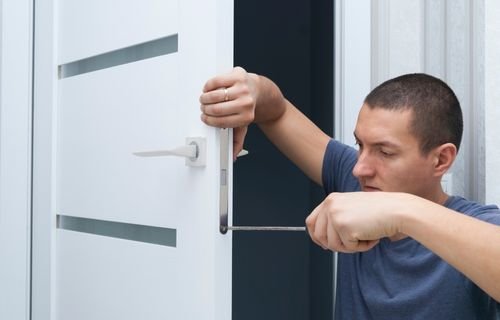 We are a commercial locksmith that provides a vast array of commercial locksmith services to businesses in the Hawthorn area. We can help you with replacing locks and all your locksmith needs, including: –
Commercial lock installation
Commercial lock repair
Commercial lock rekey
Commercial lock replacement
Commercial lock upgrade
Commercial mailbox locks
Commercial door locks
Commercial security camera installation
Commercial security system installation
Commercial keyless entry system installation Commercial master key system
And even more! If you need help with any of your commercial locksmith needs, please don't hesitate to call our excellent customer service. We would be happy to help you.
We offer a 24/7 car key replacement service with a fast response time. We can also replace car keys that have been lost or stolen. If you need a car key replacement in Hawthorn, call us today. We can help you get a new car key quickly and easily.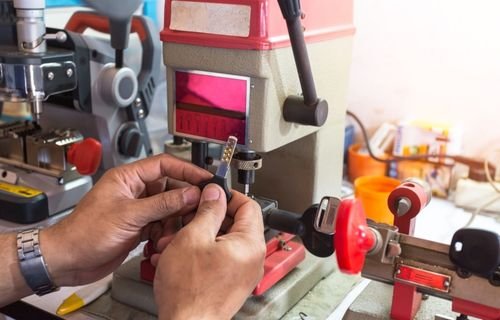 If you're looking for an automotive locksmith, look no further! Locksmith Hawthorn offers a wide range of services for car owners, including:
Opening car doors

Unlocking car trunks

Replacing lost car keys

Programming car keys

Installing car alarms

Repairing car locks.
We have a team of experienced and qualified automotive locksmiths who can help you with any car-related problem you may have. We're available 24/7, so don't hesitate to call us if you need help!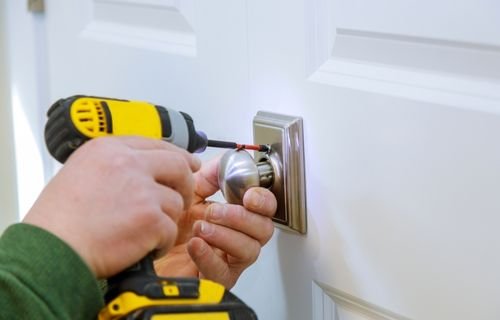 If you are in need of an emergency locksmith in Hawthorn then look no further than Locksmith Hawthorn. We offer 24-hour emergency service 7 days a week. We can help you with locking out lost keys, new locks and more. We are a family-run business and have been providing a professional locksmith service to Hawthorn and the surrounding areas over the years.
To Get The Best Locksmith Service In Hawthorn
Reasons why customers should select Local Hawthorn Locksmiths
There are a few reasons why customers should choose Local Melbourne Locksmiths, some of which include: 
1) We are a local, Melbourne-based business, meaning we are familiar with the area and can provide a quick and reliable service.
 2) We have a large team of experienced locksmiths, so we can provide a service for any locksmith's needs. 
3) We offer a 24/7 emergency service, meaning we are always available when you need us.
 4) We offer a competitive price, meaning you can get a high-quality service without breaking the bank.
Hawthorn is an inner suburb of Melbourne, Victoria, Australia, 6 kilometres (3.7 mi) east of Melbourne's central business district, located within the City of Boroondara local government area. Hawthorn recorded a population of 22,322 at the 2021 census.
Glenferrie Road, Hawthorn, is designated as one of 82 Major Activity Centres in the Melbourne 2030 Metropolitan Strategy.
Neighborhoods in Hawthorn, Victoria
Auburn, Westgarth, Collingwood Neighbourhood House, Hawthorn Community House, Jolimont, BANH Inc, Neighborhood House, Neighbourhood Pizza, Neighbourhood Energy Pty Ltd, Canterbury Neighbourhood Centre Inc., Neighbourhood Justice Centre, St James Park, Finbar Neighbourhood House Inc, The Kilburn, Surrey Hills Neighbourhood Centre, The Neighbourhood Clinic - General Practice, Allied Health, Telehealth, Hanoi Old Quarter, Epworth Hawthorn, Hawthorn's Victoria Gardens, Hawthorn Community House Occasional Childcare
Things To Do in Hawthorn, Victoria
Bus Stops in Hawthorn, Victoria to Z S Locksmiths
Bus Stop in Constance St/Tooronga Rd Hawthorn, Victoria to Z S Locksmiths
Bus Stop in Hawthorn Railway Station/Burwood Rd Hawthorn, Victoria to Z S Locksmiths
Bus Stop in Tooronga SC/Tooronga Rd Hawthorn, Victoria to Z S Locksmiths
Bus Stop in Elgin Pl/Power St Hawthorn, Victoria to Z S Locksmiths
Bus Stop in Grace Park/Power St Hawthorn, Victoria to Z S Locksmiths
Bus Stop in Auburn Station/Auburn Rd Hawthorn, Victoria to Z S Locksmiths
Bus Stop in Buley St/Tooronga Rd Hawthorn, Victoria to Z S Locksmiths
Bus Stop in Urquhart St/Auburn Rd Hawthorn, Victoria to Z S Locksmiths
Bus Stop in Harcourt St/Auburn Rd Hawthorn, Victoria to Z S Locksmiths
Bus Stop in Auburn Railway Station/Auburn Rd Hawthorn, Victoria to Z S Locksmiths
Bus Stop in Scotch Cct/Auburn Rd Hawthorn, Victoria to Z S Locksmiths
Bus Stop in Auburn South PS/Tooronga Rd Hawthorn, Victoria to Z S Locksmiths
Driving Directions in Hawthorn, Victoria to Z S Locksmiths
Driving Directions from Amora Hotel Riverwalk Melbourne to Hawthorn, Victoria
Driving Directions from Quest Hawthorn to Hawthorn, Victoria
Driving Directions from Glenferrie Hotel to Hawthorn, Victoria
Driving Directions from Beaumont Kew to Hawthorn, Victoria
Driving Directions from Araliya to Hawthorn, Victoria
Driving Directions from Hotel 115 / 115 Grill & Brewhouse to Hawthorn, Victoria
Driving Directions from Trinitas Thai to Hawthorn, Victoria
Driving Directions from Skinny Dog Hotel to Hawthorn, Victoria
Driving Directions from Ocha Japanese Restaurant to Hawthorn, Victoria
Driving Directions from Pizza Culture to Hawthorn, Victoria
Driving Directions from Flight Centre Hawthorn to Hawthorn, Victoria
Driving Directions from Xavier College to Hawthorn, Victoria