There's nothing more frustrating than being locked out of your own home or car, and there's no worse feeling than wondering if the locksmith will be able to get there in time.
So how long does it take a locksmith to show up? Well, the answer isn't as simple as it may seem. Several factors can affect how long the locksmith arrives at your location.
This article explains all these factors so that you know how much to wait for a locksmith to come for help.
Luckily, having one of the top locksmiths in town on your side means they always make it to your door as quickly as possible.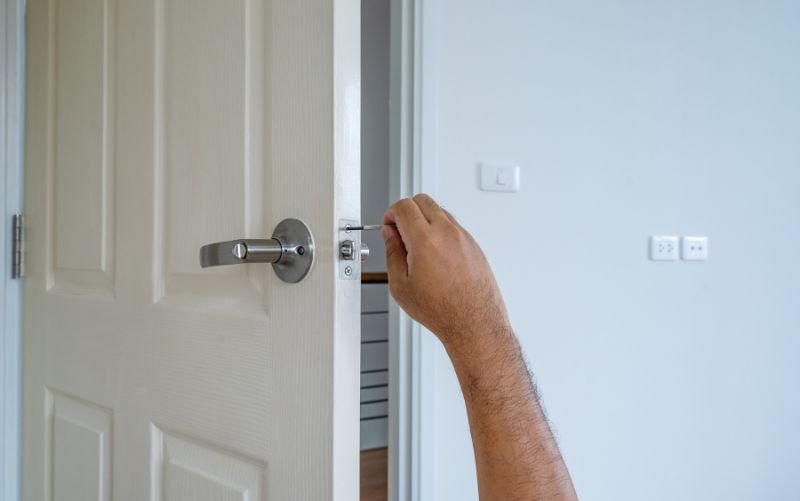 When Should You Call a Locksmith?
A locksmith is a trained professional who can help you with all your locksmith needs without damage. Here are the possible situations to hire a locksmith.
When You're Locked Out
If you find yourself locked out of your home or vehicle, you should first call a locksmith. A locksmith will have the tools and skills to safely and quickly get you back into your house.
When You've Lost Your Keys
A locksmith can make you a new set if you lose your keys. A locksmith can also re-key your locks so that your old keys will no longer work. It is a good option if you're worried about someone finding your lost keys and using them to break into your home.
When You Need to Change Your Locks
If you're moving into a new home, you should have the locks changed. You don't know if someone has a hidden or spare key somewhere, and you don't want to take any chances on security. A locksmith can change the locks on your new home so that you're the only one with a key.
Repair or Replace a Lock
If you're having problems with your locks, a locksmith can help. Our locksmiths can repair or replace faulty locks, and based on our experience, we will advise you on how to best secure your home.
If you are in any of the above situations, please don't hesitate to call us. Our Richmond Locksmiths are always happy to help, and we're always available to answer any questions.
How Long Does it Take a Locksmith to Show Up?
There are a lot of variables that can affect how long it takes for a locksmith to show up at your location. The time of day, the day of the week, the location, weather conditions, traffic, the type of service you need, and more can all affect how long a locksmith takes to get to you.
That said, we can give you a rough idea of how long our locksmith might take to reach you. Generally, if you call during regular business hours, you can expect a Richmond locksmith to arrive within an hour or so.
Of course, there are always exceptions to the rule. It may take longer to reach you if you live in a remote area. And if you call during a major emergency, our locksmith will likely prioritize your call and arrive as soon as possible.
But in general, you can expect our locksmith in Melbourne to show up within an hour or so, no matter when you call. So if you're locked out of your home or car, don't panic; help is on the way.
That being said, you may need a few things to consider that will help ensure that a locksmith shows up as quickly as possible. Here are a few tips:
Call a Locksmith During Business Hours
Many locksmiths are available 24/7, but if you can, try to call during regular business hours. It will help ensure a locksmith is available and can quickly get to you.
Be Specific About Your Location
When you call a locksmith, please give them your exact location. The more specific you are, the easier it will be for us to find you.
Have Your ID Ready
When a locksmith arrives, they will need to verify your identity, and having your ID ready will help the process go more quickly.
Be Prepared to Pay
Most locksmiths will require payment upfront, so be sure to have cash or a credit card ready.
Following these tips should help ensure that our specialized locksmith can get to you as quickly as possible. Of course, there will always be exceptions and unforeseen delays, but if you follow these tips, you can promptly get the help you need.
So, contact our locksmith and wait if you're locked out of your home or car. With any luck, we'll be there within 30 minutes, and you'll be back in your house or car in no time.